Having recently completed my third book on Asian film, I've been taking a break to enjoy films of The West. Here are some of the flicks I've been checking out: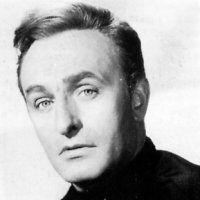 For Brit flick fun, you can't beat
Circus of Horrors
and
Horrors of the Black Museum
, both Amalgamated pictures from the early 60s. Quite lurid and very entertaining.
Circus of Horrors
features the unusual German actor Anton Diffring (left) who gives a fantastically unhinged performance as a mad plastic surgeon turned circus showman. (Too bad he spent most of his career playing evil Nazis.)
Horrors of the Black Museum
features the only known scene of death by binoculars -- long spikes shoot out of the eyepieces into the skull of an unfortunate young woman.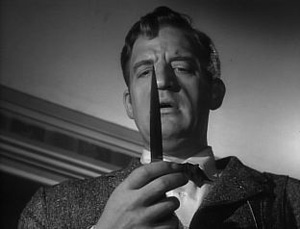 You're bound to like
Hangover Square
, a Warner Bros. picture from the 40s featuring the final performance of Laird Cregar, a very compelling actor who tried a bit too hard to lose weight and dropped dead of a heart attack at the age of 28. It's about a composer who has a mental disorder that makes him go all homicidal when he hears a loud, discordant soun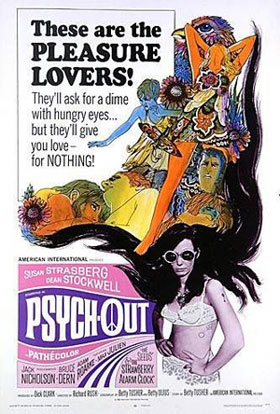 d. I know, sounds outlandish, but actually works. Great score and musical compositions by the immortal Bernard Hermann.
The Trip
and
Psych-Out
are AIP pictures from 1967 and '68 respectively. Not all that good, but invaluable as cultural time capsules. You get to see Jack Nicholson and Dean Stockwell dressed up like hippies and Peter Fonda and Susan Strasberg flipping out on acid.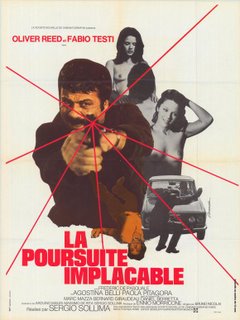 Revolver
(or
La Poursuite Implacable
if you're French) is an Italian crime film from the 70s starring Oliver Reed and Fabio Testi (which means "nice balls" in Italian). Directed by lefto filmmaker Sergio Sollima, more famous for his spaghetti westerns
Run, Man, Run
and
The Big Gundown
(both starring Cuban actor Tomas Milian), it delivers a potent political message at the end.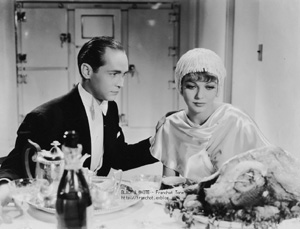 Midnight Mary
(right) and
Three On a Match
are wonderfully wicked pre-code films from the early 30s featuring everything from underage sex to heroin addiction!
I could go on and on. The only stinkers I've seen recently were 60s Brit flicks
Time Without Pity
and
School for Scoundrels
(the former not tense enough, the latter lacking in laughs).