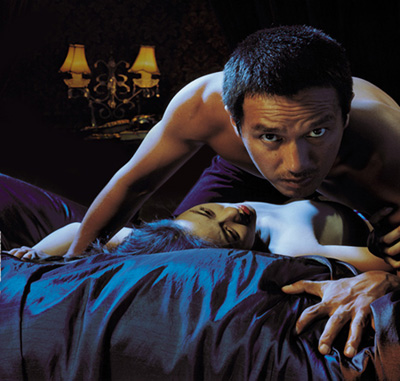 Next week the Japan Society is presenting the 6th Globus Film Series of edgy Asian film irresistibly titled
Love Will Tear Us Apart
(no, nothing to do with New Order). Runs from March 2 to 18, showing 22 feature films and 2 shorts. The Japan Society describes the offering as "a series of twisted, obsessive, heart-blazing love stories from Japan and Korea." Be sure to catch Shinya Tsukamoto's latest,
Kotoko
(2011) as well as his
A Snake of June
(2003) and
Vital
(2004). Also featured are Hirokazu Kore-eda's
Air Doll
(2009), Kim Ki-duk's
Bad Guy
(2002), Hideo Nakata's
Chaos
(2000) and Nagisa Oshima's castration classic
In the Realm of the Senses
(1976), all highly recommended.