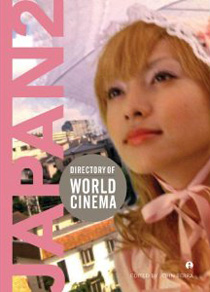 It occurred to me that I never blogged about
this book
, to which I contributed five reviews. I suppose it's because the pieces I submitted were pared down versions of reviews that have already appeared in my own books -- nothing new for my readers (both of you) to get excited about. However, it's worth mentioning that the book (along with its predecessor) is full of wonderful reviews and essays covering myriad genres of Japanese film, a fact I confess I overlooked for the sake of my own myopic concerns.
So, for the record, if you have any interest in Japanese film and wish to broaden your horizons, absolutely get this book. And I suggest you get it in print, as it's full of full color production stills which may or may not come with the e-book version.
I understand a third installment is in the works (my friend
Dr. Stan Glick
will be contributing), so if you find you enjoy the books in this series, there's something to look forward to. Always nice to have something to look forward to.
So run, don't walk, etc.