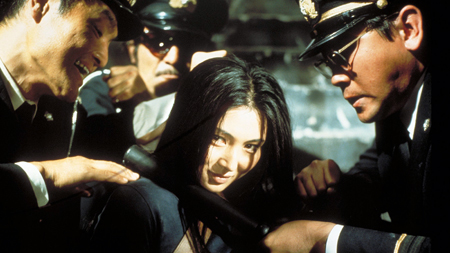 It's things like this that make me want to move to NYC tomorrow:
Mad, Bad ... & Dangerous to Know: Three Untamed Beauties
(March 31 - April 18) features 13 films starring Ayako Wakao, Meiko Kaji or Mariko Okada. I've written about all these fine, fine, super-fine actresses in the past, but have only managed to see half these pictures. If you're looking for action, these are the women to see, although you'll likely get more than you bargained for -- they're fierce!
BTW, if you just read the previous post and want to see
Female Prisoner #701: Scorpion
, it's playing Saturday, April 3. Wish I could go!