Every now and then a movie comes along with a twist ending so unexpected and exhilarating, it elicits an involuntary "Wow!" The problem, however, is just how to write about such a film in a way that will capture your interest without ruining that "wow" moment. Fortunately for you, I have a bit of experience in this area ...
The film is Oxide Pang's
The Detective
(2007), a seemingly by-the-book noir set in the seedy Chinatown of Bangkok. Hong Kong film star Aaron Kwok (
The Storm Riders
,
After This Our Exile
) plays Chan, the classic destitute gumshoe who takes a case that turns out to be far more than he'd bargained for. He's hired by a strange man who claims a woman is trying to kill him. Interesting. In the standard formula, a woman hires the detective, and later turns out to be the femme fatale (
The Maltese Falcon
,
Chinatown
). Here the woman at the heart of the mystery is established as a murderous creature right up front. Or is she? Getting to the bottom of of it all will involve digging through layer after layer of intricate backstory as we follow a corpse-strewn path to that final "wow" revelation.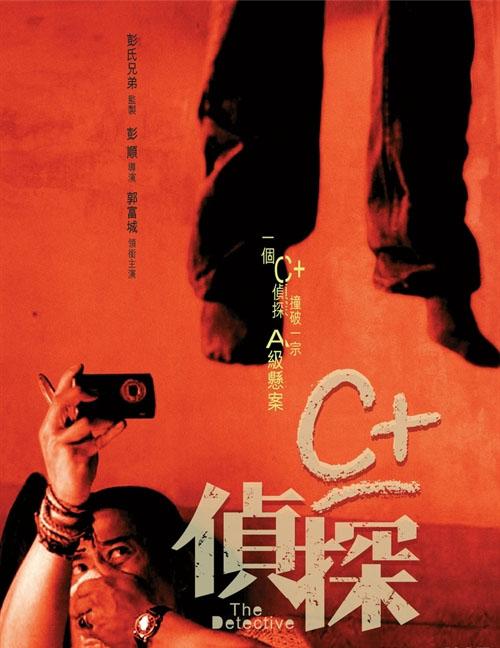 Occasionally the story loses momentum, but only temporarily, nothing detrimental. At one point, mystery fans will feel sure that the whole thing is going to wrap up leaving gaping plot holes unresolved. But therein lies the genius of the film: The ending sows up everything so perfectly and unexpectedly, well, I won't belabor the point.
If you're wondering why we're in Bangkok, yet everyone is speaking Cantonese, it's due to the unique style of twin Pang Brothers, Oxide and Danny. Hong Kong natives, they relocated to Thailand and started making films a dozen years ago. Oxide goes solo here, and the film is closer in feel to
Bangkok Dangerous
(1999) than the more slick and effects-laden
The Eye
(2002). This being Thailand, there are elephants and durian on hand. The dingy back streets of Bangkok's Chinatown (hmm, Chinatown -- wonder if that was a conscious reference?) lend a gritty, exotic feel to the proceedings, although the by-now-tiresome washed-out palette tends to drain away some of the vibrance of the setting. In any case, it's all a heady concoction of old tropes and new innovations sure to dazzle fans of the mystery thriller.
So hopefully I've succeeded in whetting your appetite for a little Southeast Asian Noir. Like the durian, it's funky and pungent, but for the discriminating cinematic gourmand, delicious and uniquely satisfying.