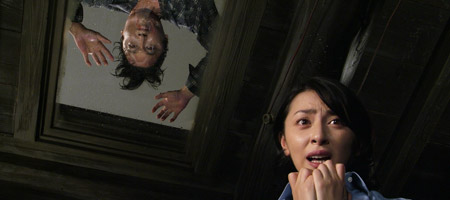 Nobody loves a good murder mystery more than me. My all-time favorite is
The Last of Sheila
, and until recently I've never seen anything to rival it. But now I've seen
The Inugami Family
, and I have to say this Kon Ichikawa film from 1976 comes damn close. For one thing, like
Sheila
, it features a double denouement (a convincing-yet-fake one, then the real one). I love that! The film is masterful in its misdirection, seemingly assuring you you've figured it out, only to confound you time and again. This is the essence of a great mystery, and you get it in spades in
The Inugami Family
.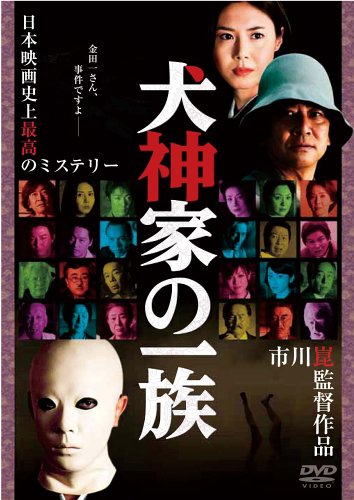 Adapted from a novel by popular mystery writer Seishi Yokomizo, the story kicks off with the death of a wealthy patriarch and the dark doings that follow hard upon. Before his will is even read, one of his lawyers is murdered with a poison cigarette. And once the peculiar contents of the diabolical document are read out, the bodies really start to stack up. There are gruesome shocks and surprises around every corner in this wonderfully creepy whodunit extending to decapitation, horrible facial disfigurement, mistaken identity, incest, infanticide, rape, torture, kidnapping and, of course, murder. Wrap it up, I'll take it!
Obviously, this being a mystery, I don't want to give any more away than I have to, so this blog entry will have to end here. A region-3 copy of the film can be found
here
. Otherwise, if you've yet to commit to a region-free DVD player, you're left to wonder ...